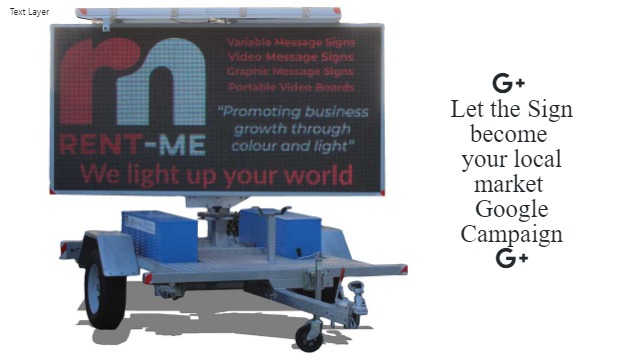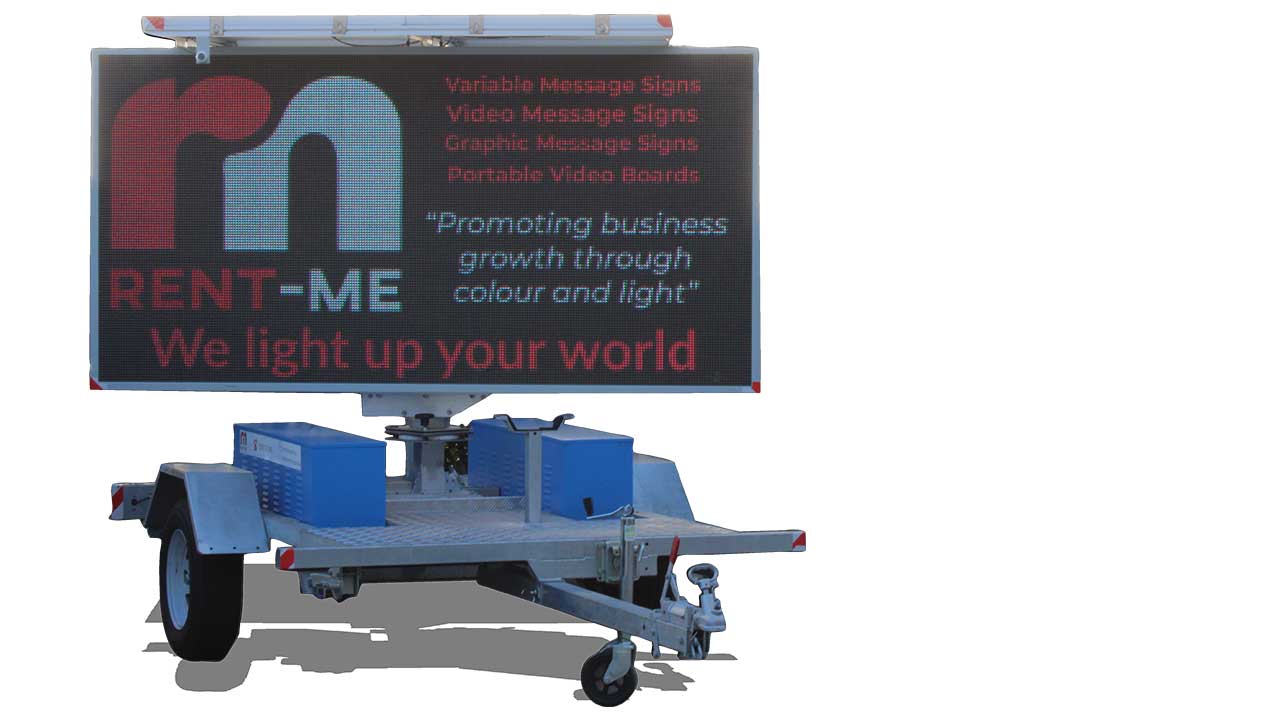 Let the Sign become
your local market,
Google Ad Campaign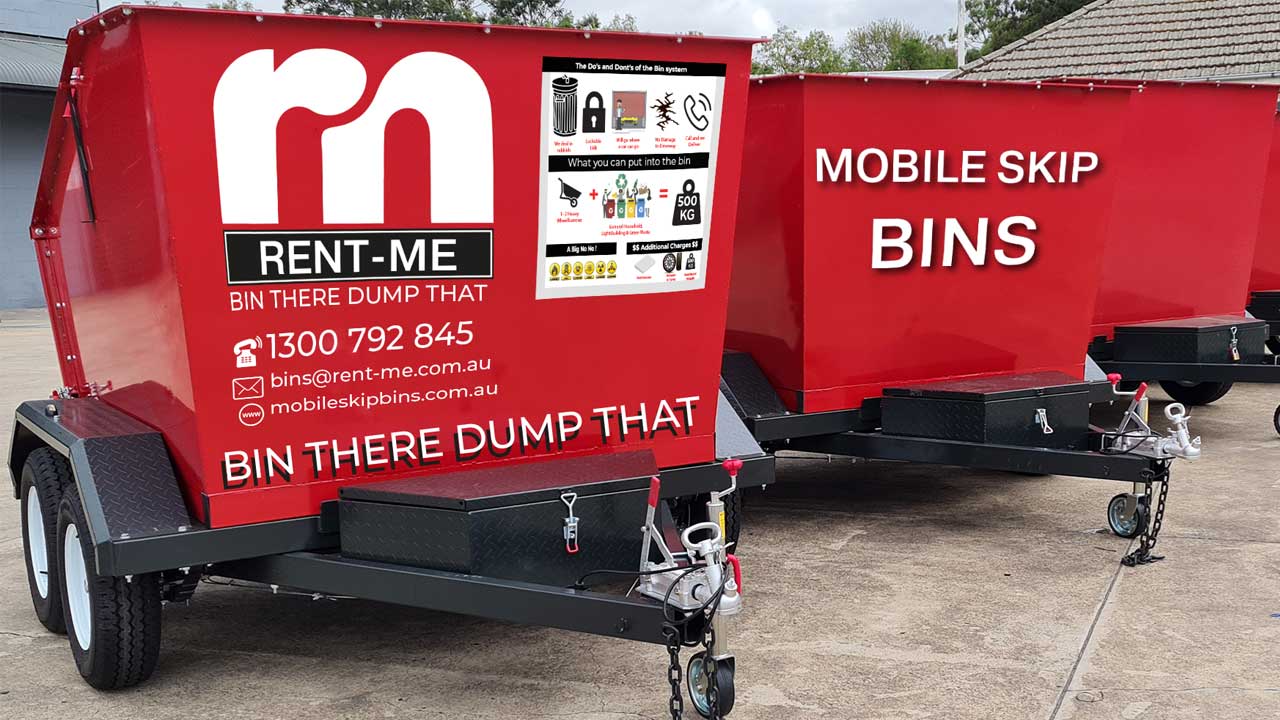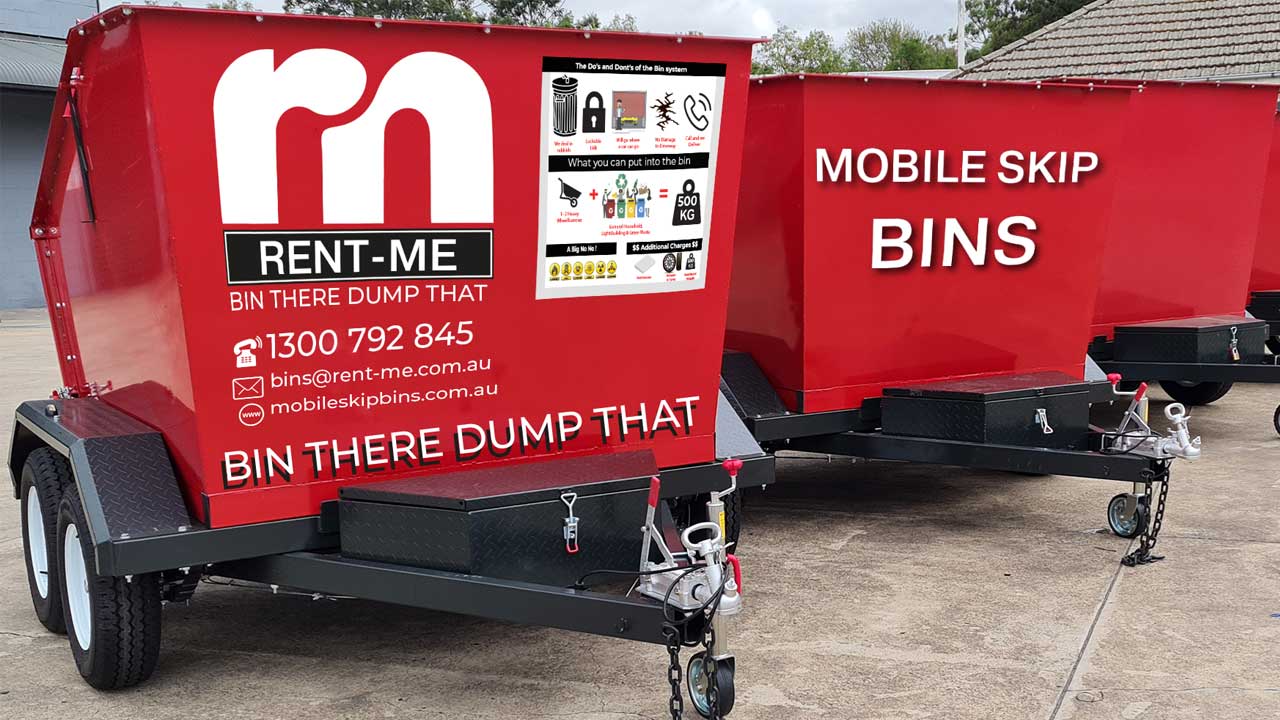 Variable Message Signs
Variable message signs are called many things such as VMS, LED Signs, portable messaging boards, mobile led signs, Graphic Boards, message boards, mobile billboards and so on. The latest in marketing to your local community or to spread the word to all the traffic that passes your location. These signs are a great way of notifying people of sales, events, promotions and much more. We hire Variable message signs in Sydney metro area and can also deliver anywhere in New South Wales. We have a number of different signs that can be designed to your needs. Starting with the 5 colour VMS, these signs are simple but effective signs to send a clear message to your audience. Next we have our full colour Solar Graphics Signs, this is where you can show off!! Using high wuality imagery or even run video to really show off your products, services or anything that will attract customers into your doors.
We Hire and Sell
Direct more customers to your business
A variable message sign is designed to provide drivers and passerby traffic with mandatory and/or advisory information at the roadside. Studies undertaken by various organisations have shown the benefits of using these tools grows exponentially over time. People like to be aware of their surrounding and a VMS can be used to help direct more traffic to your business. Good marketing is vital to any business and one of the most effective and economical ways to do that is to use a Variable Message Sign. Using these tools, there is no need to analyse thousands of lines of data. The response is immediate when you start to display your message in lights. The device has a very user friendly interface making it very simple to change and scheduled different messages throughout the day and or night.
The benefits of using such a sign are as follow
A sliding message attracts 7 times the attention.
Allows you to schedule different messages throughout the day.
Advertise products and services while broadcasting other important information about your business.
The sign is mobile so it can be placed where it can give you the most benefit.
Smart retractable draw bar to take up less space
360 degree rotation, move the sign to follow the traffic
Solar Powered, works all daya nd all night – No Electricity required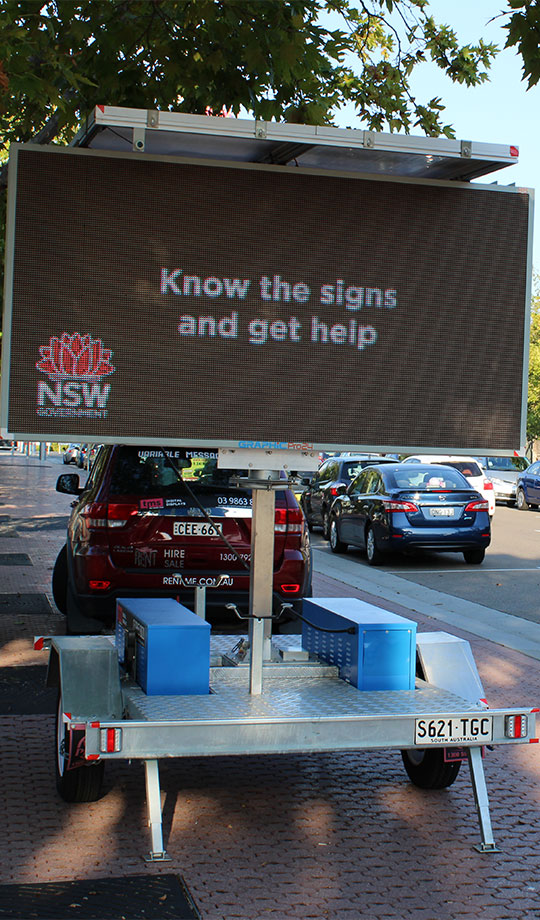 Want more info with pricing...?